The brand has a long and proud history that dates back to 1837 – the first year of Queen Victoria's reign! To help preserve and celebrate nearly 175 years of naval heritage, a website has been set up to help revive one of the world's best-known ferry companies.

Superfast's vision began in 1995 with the launch of the first pioneering, German-made pair of ships to transport vehicles and passengers on the Patras-Ancona route – reducing the time from 36 to 20 hours and setting new standards for maritime transport between Greece and Italy. Today Superfast Ferries manages 4 state-of-the-art vehicle-passenger ships…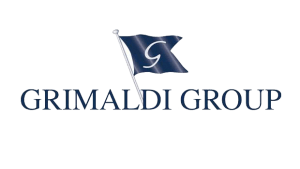 With more than 50 years of experience in the naval field – the pioneers in the way of loading and unloading Roll on/off, Grimaldi Group Naples is one of the largest private ferry companies. The group has been established in Italy for over 50 years by the Grimaldi family, which is still active in the company, and has grown into one of the leading liner managers in a range covering the whole of the Atlantic and the Mediterranean.

Scandlines GmbH is one of the largest ferry companies in Europe, established in 1998 under the merger of the largest ferry companies in Denmark and Germany. Our main area of action includes the triangle between Denmark, Germany and Sweden where we have the most dense network of routes in relation to each respective ferry company

A leading company in the passenger transport field, which has been developing rapidly over the past 36 years. A prominent Greek company, which is characterized by a fleet of 6 ultramodern vessels that unites ports and transports people safely and with comfort. Based on its consumer-friendly philosophy and the continuous development of the quality and range of its services, MINOAN LINES has managed to achieve the highest rates of satisfaction to its customers from the first steps of its consolidation.

ANEK LINESANEK LINESΗ ANEK LINES belongs to the most modern group of ferry companies with a great European presence and high prestige. Since December 1998, with its presence in the Greek Stock Exchange, it has secured its upward course. Growing its advertising network, creating new routes, enhancing investment opportunities and challenges in the maritime field, implementing well-targeted marketing strategies …